Hello! Recently, an interesting topic has been brought up: should fan-colorings be used in the character infoboxes?
The basic gist of it is as follows:
There are many characters that have no official colored illustrations. However, fan-colorings exist for many of the black-and-white ones and may help add a splash of color to the infobox, enhancing its appearance. On the other hand, it is also inherently risky to use fan-colorings on wikis, since the colors may not be accurate.
To illustrate, let's use the following example of Snow Fairy's page. Which plan should be used?
Plan A: Official illustration, black and white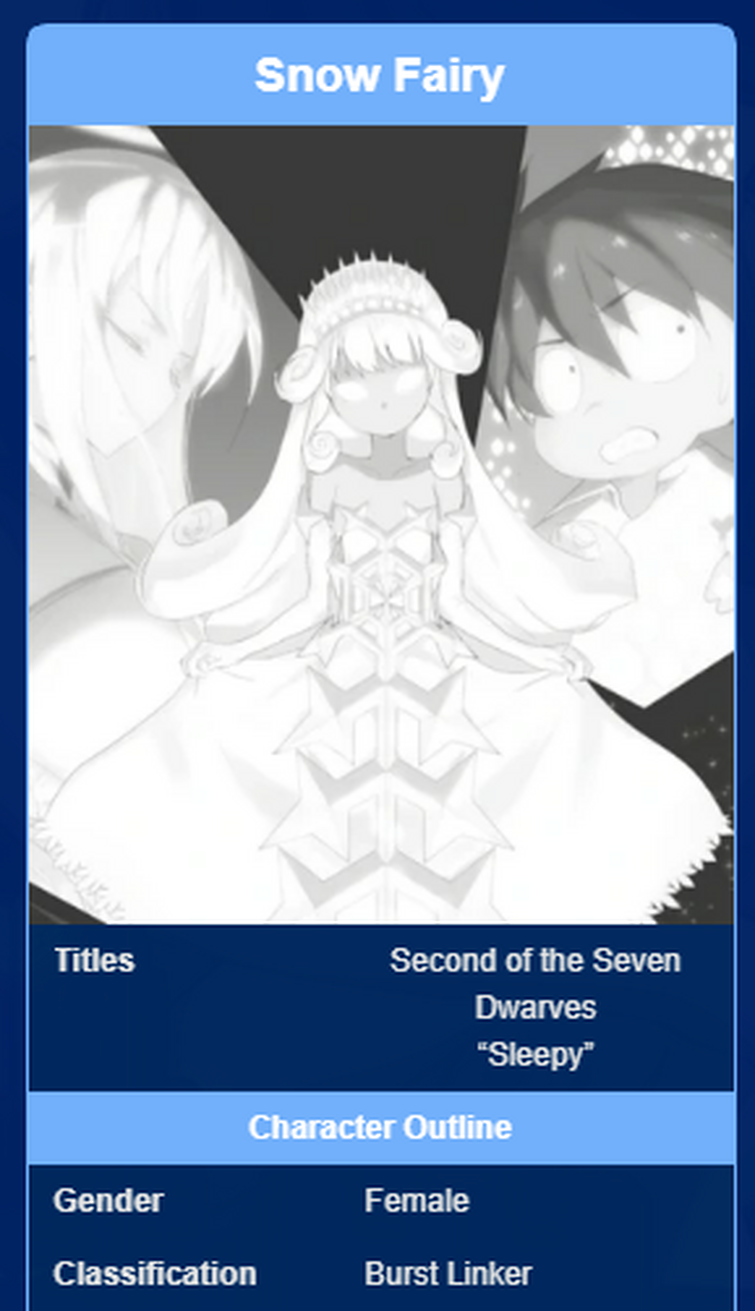 Plan B: Fan-colored illustration
Plan C: Compromise — Both pictures in the infobox, each on its own image tab
Please let me know which plan you prefer by commenting on this post!
(P.S. If you choose Plan C, please also include which one should be displayed as the "main" one that is shown the moment the page is opened)
Thank you!